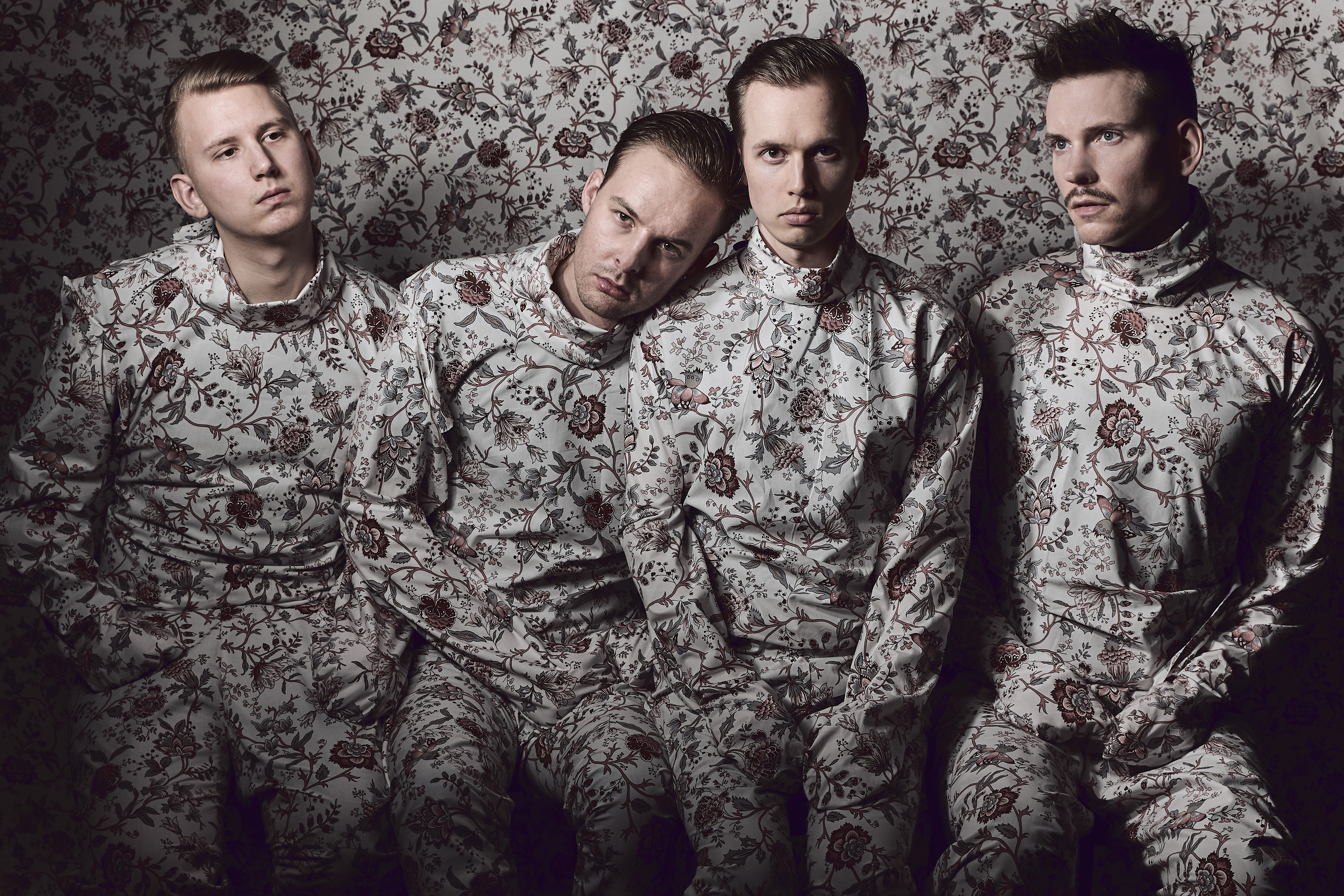 "Overflowing with catchy synth-driven melody"
–
(JA JA JA)
"The track is both ominous and elegant, weaving between stunning instrumentals that deliver a sense of hope amongst the heart-breaking topic" 
(THE LINE OF BEST FIT)
Swedish Indie-Pop collective Janice Prix manifest alienation on new EP
Indie Rockers Janice Prix assembled in the small industrial town of Trollhättan, Sweden. Despite their passion early on, the local music scene didn't exactly accept their musical differences: one day, the band arrived at the studio to find fake obituaries of each member's name nailed to the front door.
From performing at Berlin Music Week to being active in the Swedish Club scene, Janice Prix has successfully established a place for indie-pop within a town traditionally dominated by metal and punk.
With striking vocals, purposeful lyrics and pop sensibility, the song is created from the idea of a mother losing touch with her children. The punchy title track 'Nobody Would Know' is from the mother's perspective, discussing loss, selfishness and childish actions.
It follows her journey to the realisation that it's too late to make amends and the trust can no longer be restored. The band explains: "The song is based upon stories from within our own families. It's about lonely people that have no one left to turn to and nowhere to go. They want to talk, but nobody wants to listen. People who have done unforgivable things. We wanted the song to reflect those complicated family relationships." 
Known for creating political statements and deep-seated lyrics, it's not surprising that Janice Prix is so formidable when their artistic development has been marked by a necessary sacrifice of friendships and non-musical interests on the journey to euphoric accomplishment.
With dark choruses, meaningful lyrics and rapid beats, Janice Prix upcoming EP 'Nobody Would Know' is set to give us an insight into real life experiences, whether it's hurt or happiness. Talking about their EP, the band said "these five songs represent us well and give you a glimpse of what to expect from our upcoming debut album. A lot of effort was put into making the lyrics and music revolve around things we feel are truly important. Our ambition was to also mirror this sound-wise by using dark electronic soundscapes together with real strings and instruments in a cinematic blend."