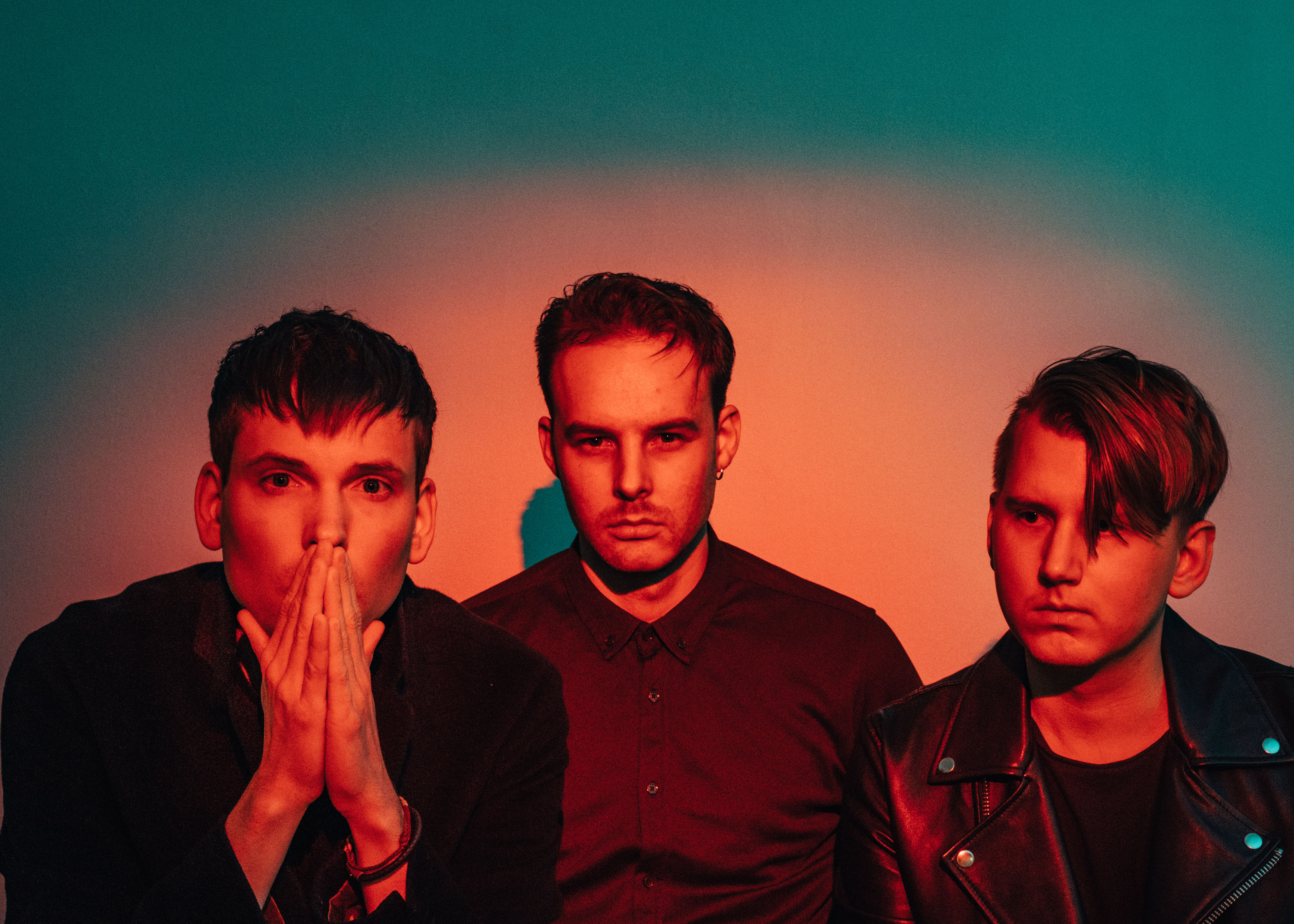 "Overflowing with catchy synth-driven melody"
–
(JA JA JA)
"The track is both ominous and elegant, weaving between stunning instrumentals that deliver a sense of hope amongst the heart-breaking topic" 
(THE LINE OF BEST FIT)
Debut album 'Waking' out on July 17th 2020
Indie noir band Janice Prix assembled in the small industrial town of Trollhättan, Sweden. Despite their passion early on, the local music scene didn't exactly accept their musical differences: one day, the band arrived at the studio to find fake obituaries of each member's name nailed to the front door. From performing at Berlin Music Week, touring South Korea and being active in the Swedish club scene, Janice Prix is starting to convince people both at home and abroad.
This summer the band released their long awaited full-length debut album 'Waking' on July 17th and the title track, inspired by the tumultuous narrative of refugees fleeing their war-torn homes, is described as "a powerful testament to compassion and political awareness from a band worth keeping tabs on" by The Hype Magazine (UK).
The song Glitch, revolving around the 2015 school-attack in their hometown of Trollhättan, is described by The Line of Best Fit (UK) as "both ominous and elegant, weaving between stunning instrumentals that deliver a sense of hope amongst the heartbreaking topic." Leading up to the album release in July, Janice Prix released the single IKAROS June 12th. A song the band describes as "A modern day greek tragedy taking place in Manhattan".
Known for creating political statements and deep-seated lyrics, it's not surprising that Janice Prix is so formidable when their artistic development has been marked by a necessary sacrifice of friendships and non-musical interests on the journey to euphoric accomplishment. "We wanted the album to serve as the perfect fuck you to our self-proclaimed funeral directors. That's why we pulled through."
The new album is a collection of 12 songs, including the previously released singles and new, yet unheard, songs. All marked by a deep intent and care, as the band puts it 'We went great lengths and left no stone untouched making sure that everything was exactly as we wanted it to be and that every song was great in its own right'. With dark choruses, meaningful lyrics and rapid beats, The debut album Waking is set to give an insight into real life experiences, whether it's hurt or happiness. Talking about their album, the band said "A lot of effort was put into making the songs revolve around things we feel are truly important. Our ambition was to also mirror this sound-wise by using dark electronic soundscapes together with real strings and instruments in a cinematic blend."